В
#1: James Rodriguez's extraordinary chested, half body spun-around, rocket volley of a goal vs Uruguay. My current personal pick for Goal of the Tournament
#2: Tim Howard (USA) makes an astonishing World Cup record 16 saves vs Belgium!
#3: Mexican Heartbreak as the El Tri lose 1-2 to Holland after conceding 2 goals in the final 6 minutes, the second one coming off a penalty in injury timeВ
#4: Dzemaili's incredible 120th minute Extra-Time double miss that could have taken the Swiss into a penalty shoot-out with Argentina
#5: First ever Cooling Breaks during a World Cup match! Methinks if this continues it will really help the Europeans..
#6: Germany's ridiculously complicated, awkward and (obviously) FAILED freekick routine vs Algeria
#7: Pinilla's 120th minute Extra-Time thunderous strike which struck Brazil's crossbar which would have given Chile a dramatic upset over hosts Brazil
#8: Julio Cesar makes TWO big saves to become Brazil's hero has the hosts scrape into the Quarter Finals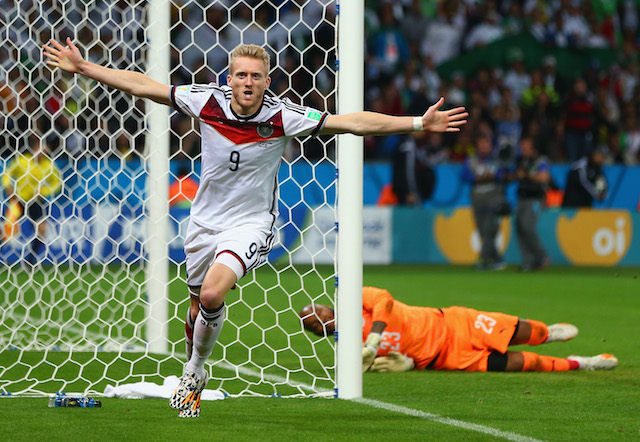 #9: Extra-Time became the flavour of the Round of 16, where 5 of 8 matches went the extra distance; 2 of which were decided on penalties! Tightest Round methinks!
#10: Having successfully frustrated Messi for 118 minutes, it only took a moment of brilliance to 'out of nowhere' unlock the Swiss defence and set up Di Maria for Argentina's winner